Are merchants facing new increases in card fees?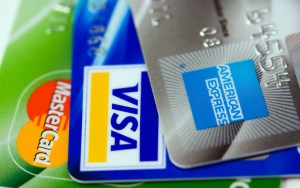 The ever-changing pricing landscape for European merchants looks set to continue following Visa Inc's acquisition of Visa Europe in November 2015. Merchants are now facing potential increases in scheme fees as Visa Inc will seek to maximise its return on investment in acquiring Visa Europe following eight years operating as separate entities.
Visa Europe is a not for profit owned by more than 3,000 banks. Visa Inc is a corporate with institutional investors looking for a return on shareholder value. The shortage of contributions to earnings from Europe has long been seen as a weakness for Visa and an advantage for its smaller competitor MasterCard Inc which owns its European business. The word within the payments sector is that Visa Inc will look to shake things up within Visa Europe.
Reduction in interchange rates a red herring?
In April 2015 the European Commission ruled in favour of merchants and introduced measures to force Visa and MasterCard to reduce what were deemed excessive interchange fees applied by card issuing banks. Merchants were pleased with the ECJ ruling and will have started to see the benefits of these lower interchange rates.
Despite all the recent noise and publicity surrounding reductions in interchange fees for payments completed with Visa and MasterCard branded cards, merchants are now facing an increase in scheme fees which will counteract the reduction in interchange. The quantum of these increases remains to be seen.
So what next for merchants? To ensure that they are benefitting from reductions in interchange, merchants must be able to understand how merchant services charges are applied and to be able to validate these charges on an ongoing basis. In this regard having a transparent pricing model that meets their specific business requirements is critical.
Many large merchants have moved from traditional blended pricing to interchange++ pricing. Although interchange++ pricing represents a more transparent pricing model, it is important that merchants request that their Payment Service Provider clearly denote what interchange rates and scheme fees are applied to each type of transaction.
As the pricing landscape continues to evolve it is paramount that merchants remain vigilant and demand greater transparency from their Payment Service Providers. This should help them to ensure that merchant service charges are minimised and that they are reaping the benefits of reduced interchange. If Visa do increase scheme fees, merchants will want to make sure that they can validate these increases against the market.