Painless RFQs, RFIs, and RFPs
RFP's have been identified as one of the biggest headaches for Finance teams with stretched resources.
Partnering with Gartner award winning provider ScoutRFP, Bankhawk can provide a much more seamless way to run a Banking or Payments RFP using proven templates.
Bankhawk's service takes away the time consuming process of preparing documents and engaging with providers.
Challenges - Banking Services
Poor supplier relationships
Challenges - Payments Services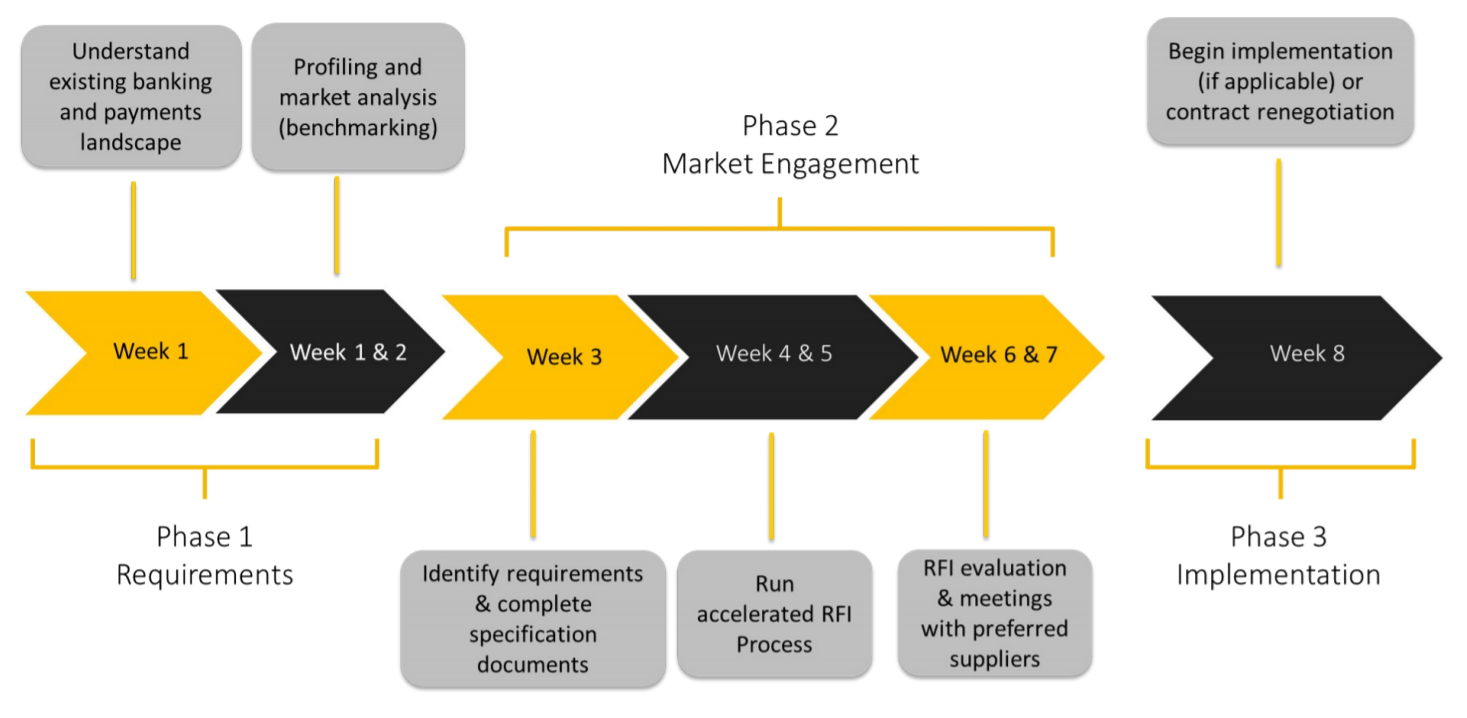 The Solution
Fee analysis and market benchmarking
Cash management optimisation
Automated annual RFPs and reverse auctions
Direct negotiations with suppliers
Improved finance efficiencies
Development of strategic roadmap (H2H, STP, virtual banking, SWIFT, PSD2 etc)
Strategic partnership meetings with suppliers to implement strategic roadmap
[/vc_row_inner]