ECB: Corporates Losing €bn's on Bank Account Funds
October 2022 Statistics Published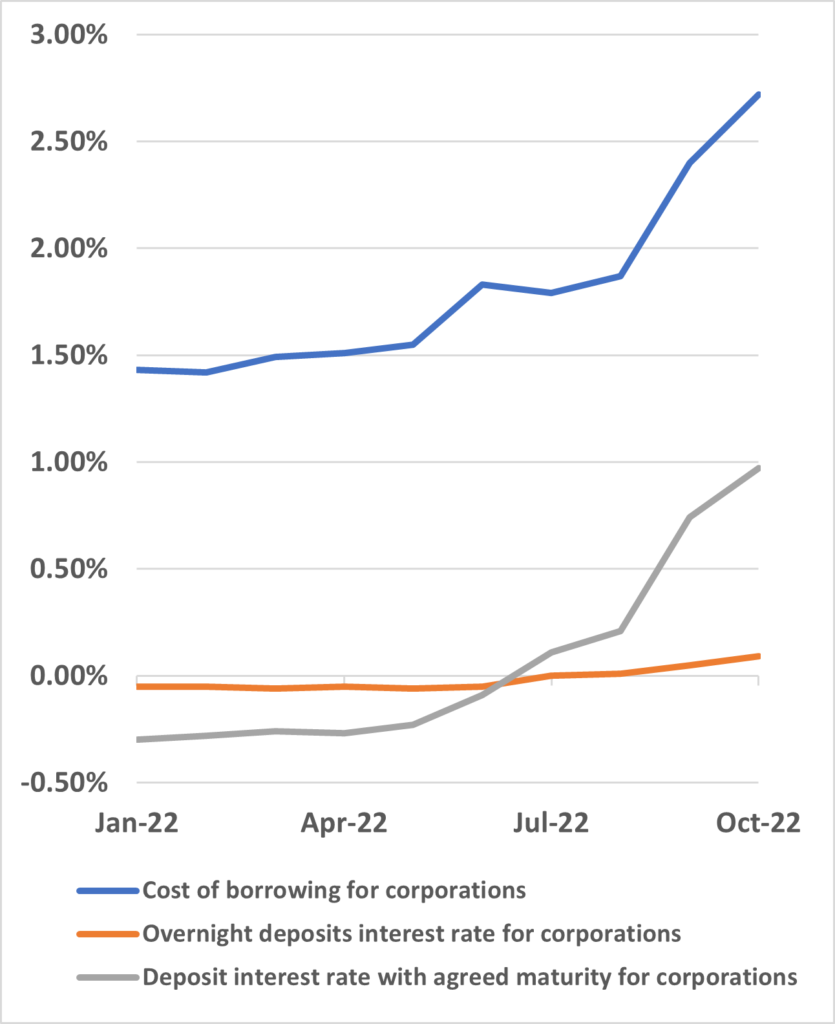 The effective interest rate on overnight corporate deposits has climbed to a paltry 0.09% despite the ECB rate averaging 1.25% in October 2022.
With most corporates getting no return on current account funds, the opportunity cost of bank funds is growing.Many corporates are using Bankhawk's IRO (Interest Rate Optimisation) benchmarking to optimise the return on their cash.
The statistics also show the difference between the return on corporate time deposits and the cost of corporate borrowing has narrowed since the start of 2022.
ECB October 2022 Statistics Summary
"Composite cost-of-borrowing indicator for new loans to corporations increased by 32 basis points to 2.72%, driven by interest rate effect;"
"Composite interest rate for new deposits with agreed maturity from corporations increased by 23 basis points to 0.97%, mainly driven by interest rate effect;"
"Interest rate for overnight deposits from corporations increased by 4 basis points to 0.09%, driven by interest rate effect"
Credit: https://www.ecb.europa.eu/press/pr/stats/mfi/html/ecb.mir2210~4c9f06f600.en.html