Opportunities
B2C Companies around the world are faced with the inflated costs and poor customer experience of legacy banking and payment systems.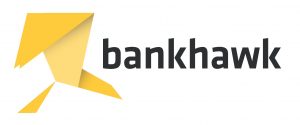 Bankhawk helps these companies to optimise their banking payments activity to generate large savings and accelerate sales.
Bankhawk's customers include companies like Aon, Axa, Allianz, AIG, IHG, RSA and Vodafone.
The world of financial services is transforming and Bankhawk is innovating and bringing new solutions. Bankhawk will be filling multiple roles over the next 12 months.
Do you have ambition to be part of a pioneering team?
Have you got the drive and ambition to succeed?
Are you a leader and an innovator?
Bankhawk will be hiring experts in Corporate Banking, Digital Payments, Project Management and Procurement:-
Transformers/Innovators/Thought leaders,
Advisors/Managers/Analysts/Sales Professionals,
Entrepreneurs/Digital Marketers/Product builders,
Business Scalers/Growth Hackers/Revenue Accelerators.