Retailers are on the winning side of the payments revolution.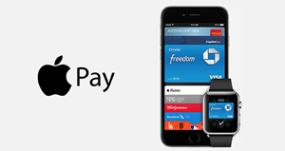 Since the 1990s it has been the credit card companies who have been at the center of non-cash payment systems, reaping immeasurable profits. It is hard to believe that merchants once enjoyed this fruitful position before relinquishing control when general purpose credit cards were introduced in the 1960s. Recent events in mobile payments have now presented an opportunity for retailers to reestablish themselves at the helm of payment systems and reduce their liability for transaction fees.
Firstly, Merchant Customer Exchange (MCX) is worth briefly mentioning. It is a mobile payment system conceived in 2012 by a group of leading US retailers including Walmart and Best Buy. Their ambitious aim is to replace the card networks altogether, allowing retailers to completely avoid paying credit card processing fees. Whilst the system still hasn't launched and a product is yet to be released, the initiative itself strongly highlights retailers' discontent and reaction to transaction fees.
Far more pertinent at the moment is Apple Pay, announced on September 9th. Through partnerships with the big credit card networks – Visa, MasterCard and American Express – and the top 8 banks in the US, Apple have turned the iPhone 6 into the most promising mobile wallet yet.
It is interesting when examining the deal behind Apple Pay. Banks are agreeing to offer Apple a lower rate than what they would accept from credit card transactions (a 15 to 25 basis point-discount on their card fees). The banks' primary benefit will be an overall increase in transactions – Apple have 800 million iTunes users and have sold half a billion iPhones. Apple are also taking on a portion of the fraud risk. There is no extra cost incurred on the part of the credit card companies or the retailers.
Payments will be made through the built-in near field communication (NFC) on the iPhone 6. 220,000 retailers are already able to accept this form of contactless payment in the US and a multitude of leading brands and retailers are queuing up to partner with Apple. By the time Apple Pay goes live in the US in October, the payments revolution will be truly underway.
Europe will have to wait that bit longer as a release date has not yet been announced. However, MasterCard announced on Sept 10th that by 2020 European merchants must have NFC compatible terminals to accept MasterCard and Maestro. There are already more than 1.5 million Visa contactless terminals in Europe. Furthermore, Ingenico, which sells card terminals and mobile payment devices, has just signed a deal with the Spanish luxury retailer Loewe, to provide iPhone based payment services for 160 of Loewe's stores.
A final interesting point is that some analysts have predicted that Apple Pay could eventually push down rates that both credit card networks and banks can charge retailers.
The payments landscape is being permanently changed and retailers have the potential to benefit greatly. If they let the opportunity slip, it would sadly evoke memories of their inadequate position in the soon to be archaic card payments system.