Bankhawk Adds A New Payments Project Lead – Steve Glover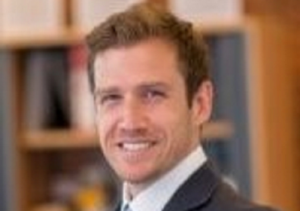 Bankhawk is pleased to introduce a new Payments Project Lead, Steve Glover, as the latest addition to the team. Steve has over ten years' experience in payments. He has worked with some of the world's best-known merchants across Europe and North America including McDonald's, Hilton, Shell Oil and Sainsbury's. He specialises in cost optimisation, enabling the deployment of new solutions across the payments arena and developing leading payment strategies for tier 1 merchants.
More recently, Steve has also been heavily involved in a large number of the antitrust cases brought against Visa and Mastercard related to the setting of interchange fees.
Steve's addition enhances Bankhawk's already strong offering of Banking and Payments
Optimisation, enabling us to deliver even more value for our clients. In addition, he brings significant international expertise, providing further synergies as we continue to expand.
Speaking of his new role (as the new Payments Project Lead), Steve said: "Talking about the unprecedented level of innovation in
payments today has become a bit of a cliché but that doesn't make it any less true. I am excited to be joining Bankhawk at such an interesting time and contributing to the significant plans they have."
"Huge benefits can be realised for both the top- and bottom-line by merchants able to optimise their payments strategy. However, it can be tough to know where to start. Add to this the uncertainty around Brexit and its impact on existing legislation, increasingly confusing merchant fees and the growing digitisation and internationalisation of payments, it is clear that Bankhawk can be an invaluable resource for any merchant looking to stay ahead of the curve."
Steve can be reached via email at steve.glover@bankhawk.com